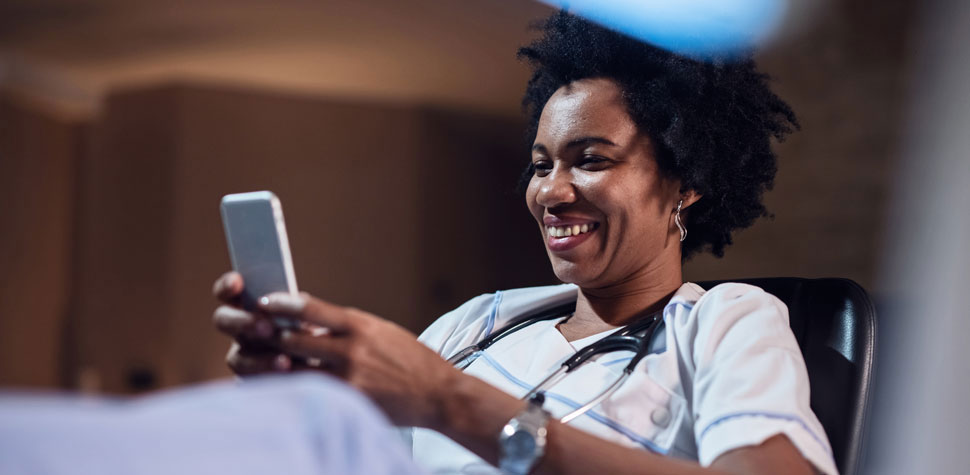 PROVIDENCE HEALTH & SERVICES IN OREGON
VIRTUAL HIRING EVENT APRIL 6
FOR REGISTERED NURSES, CERTIFIED NURSING ASSISTANTS AND SURGICAL TECHNICIANS
MEET YOUR TALENT ADVISORS
Registered Nurses, Certified Nursing Assistants and Surgical Technicians: Providence Health & Services in Oregon invites you to join our virtual hiring event on Wednesday, April 6 from 8 a.m. to 7 p.m. PT.
Chat real-time with talent advisors to get all questions answered about benefits, hours, locations and more before applying. Talent advisors will pre-screen job seekers and, if qualified, move them along in the interview process, cutting down our typical application-process time. Plus, immediate opportunities to interview and same-day job offers are possible.
About Providence in Oregon:
As the largest healthcare system and largest private employer in Oregon, Providence offers exceptional work environments and unparalleled career opportunities. If it's quality of life you seek, opportunities are endless in Oregon. Wander the rugged coastline beaches or adventure inland where vineyards stretch across the countryside flanked by unique cities resting in the shadow of majestic Mt. Hood; life in this geographically diverse state offers something for everyone.
Providence is well known for the excellence of care provided to our communities. Anchored by our Magnet medical centers, Providence makes up a network of nearly 150 hospitals, clinics and extended care facilities spanning the state. Providence facilities are located within our communities that have been ranked as some of the best places to live in the US, providing the potential to balance the best parts of work and play.
Providence is consistently ranked among the top 100 companies to work for in Oregon. It is also home to two of our award-winning Magnet medical centers. Providence hospitals and clinics are located in numerous areas, ranging from the Columbia Gorge to the wine country to sunny southern Oregon to charming coastal communities to the urban setting of Portland. If you want a vibrant lifestyle while working with a team highly committed to the art of healing, choose from our many options in Oregon.
Living and Working in the Greater Portland Area:
Portland, situated on the banks of the beautiful Columbia and Willamette rivers, is Oregon's largest city. Bursting with culture, amazing eateries and an abundance of activities for the outdoor enthusiast, this eco-friendly city offers a small town feel wrapped in the infrastructure of a bustling metropolis. Whatever your passion, it only adds to the flavor that makes the greater Portland area so inviting.
Portland is home to two Providence Magnet facilities, Providence Portland Medical Center and Providence St. Vincent are part of our not-for-profit network of hospitals, health plans and clinics serving the greater Portland area. Providence Portland Medical Center is a 483 bed, full-service patient care facility specializing in cancer and cardiac care. Serving the North Portland since 1941, with an addition of an 11 story tower in the 2000's, the expanded cancer and surgery services strengthens the already excellent level of care available to our patients.
Providence St. Vincent Medical center, founded in 1875, 523 bed, unique teaching hospital offers specialized programs such as the Providence Heart and Vascular Institute, Oregon Medical Laser Center, Providence Multiple Sclerosis Center, and Providence Stroke Center
Living and Working in Milwaukie:
A suburb of Portland, Milwaukie is a hidden delight in Clackamas County. Milwaukie possesses that small town feel while home to many of Oregon's largest employers with names well known to many, like Bob's Red Mill and Dark Horse Comics. True to its counterparts across the state, Milwaukie not only boasts of amazing amenities like shopping, wineries and taprooms, but easy accessibility to outdoor activities.
A part of Providence Health & Services, Providence Milwaukie Hospital is a community facility with outstanding physicians, nurses, staff and volunteers. Providence offers all the medical care you need and strives to provide services that are preventive in nature while seeking to care for the whole person. From primary care providers and specialists to emergency rooms and drop-in clinics, we deliver comprehensive care for your whole family.
Living and Working in Oregon City:
Come to the end of the Oregon Trail and you will find Oregon City; the original state capital. Just a stone's throw from Portland, a revitalization is taking place in this historic mill town where Providence Willamette Falls Medical Center is. Come for the craft beer, take in the spectacular powerful Willamette Falls and be sure not to miss the Oregon City Municipal Elevator, the only vertical street in North America.
Living and Working in Newberg:
Described as the gateway to wine country, this little city is making a big name for itself. Located in the Willamette Valley in the Portland metro area, Newberg is a destination for foodies and wine connoisseurs. Rich in heritage, Newberg's emphasis on art, culture and farm-to -table award winning dining makes this small city a culinary delight for all who spend time here.
In the midst of this growing city, Providence Newberg Medical Center opened its state-of-the-art facility in 2006. As the first Gold LEED (Leadership in Energy and Environmental Design) Certified hospital in the country, Providence Newberg Medical Center provides a unique patient experience. Its natural lighting, healing garden and 100% fresh air ventilation, are just some of the differences that put our patients at ease during their stay. In addition, Providence Newberg Medical Center offers a comprehensive list of services from primary care providers to specialists in areas like pediatrics, brain and spine, cardiovascular and more, proving to be a crucial partner in this small community.
Living and Working in Hood River:
Through rolling orchards, in the shadow of Mount Hood, you will find the kite surfing capital in one of the Pacific Northwest's most notable destinations. Situated on the Columbia River Gorge, just 60 miles east of Portland, Hood River boasts of accolades such as "coolest small town" to CNNs "11 Great Riverfront Towns." This developing region transcends the spectrum of interests from a thriving food scene and wineries, to hiking, biking and skiing; offering something for everyone.
Connected to the heart of this community, Providence Hood River Memorial Hospital offers a full-service, critical-access hospital which serves five counties in the Columbia River Gorge. Small but mighty, this decorated hospital was named as Top 100 Critical Access Hospital in America by The National Rural Health Association and recognized by Health Grades for "Superior Clinical Performance in Joint Replacement". Always open, patients can rely on Providence Hood River Memorial Hospital for a wide range services by specialty and primary care providers, close to home.
Living and Working in Medford:
Welcome to Southern Oregon, steeped in the beauty and richness of nature's phenomenon, such as Crater Lake and ancient volcanic flow formations. Tucked in-between the Cascade and Siskiyou mountain ranges, Medford experiences a mild climate making it a perfect match for Oregon's expanding wine industry. Affordable living just north of the California state line, makes this little city a mighty competitor when it comes to relocation.
Providence Medford Medical Center is in the heart of the health care driven economy. A full-service, 168-bed, acute care, not-for-profit community hospital providing exceptional health care to southern Oregon and northern California. Our patient care spans the continuum to include emergency services, stroke care, cardiac and vascular care, birth center, total joint replacement and spine health programs, robotic surgery, pain management services and one of the most comprehensive rehabilitation programs in the region.
Living and Working in Seaside:
Oregon's first oceanfront resort town, Seaside is a coastal hub just 90 minutes west of Portland. Famous for its 1.5 mile promenade, Seaside offers something for everyone including culinary delights, shopping opportunities and historical markers, preserving the final destination of Lewis and Clark's journey west.
Serving North Coast region is Providence Seaside Hospital, a 25-bed critical access hospital, fully accredited by the Joint Commission. Providence Seaside Hospital offers primary and specialty care, birth center with family suites, general surgery, radiology, diagnostic imaging, pathology and emergency medicine 24 hours/7 days-a-week. In addition, residents along the North Oregon Coast have access to a full roster of providers in the surrounding areas of Seaside, Warrenton, Cannon Beach, heart clinics in Astoria and Seaside, and a full continuum of therapy, rehabilitation and home health services through Providence clinics and our Express Virtual Care technology.
About Willamette Falls:
Since 1954, Willamette Falls has served the community as a not-for-profit hospital dedicated to exceptional care. We offer some of the most advanced technologies, systems and services, and remain committed to the tradition of community outreach and involvement. Providence Willamette Falls is a Joint Commission accredited acute care hospital serving Clackamas County with a wide range of health care services and programs. More than 300 physicians and health care professionals are licensed to practice in our facility. Our medical center is licensed for 143 beds serving patients and families with services that include: surgical services, emergency, medical-surgical, intensive care, maternity care, and a child/adolescent psychiatric unit.