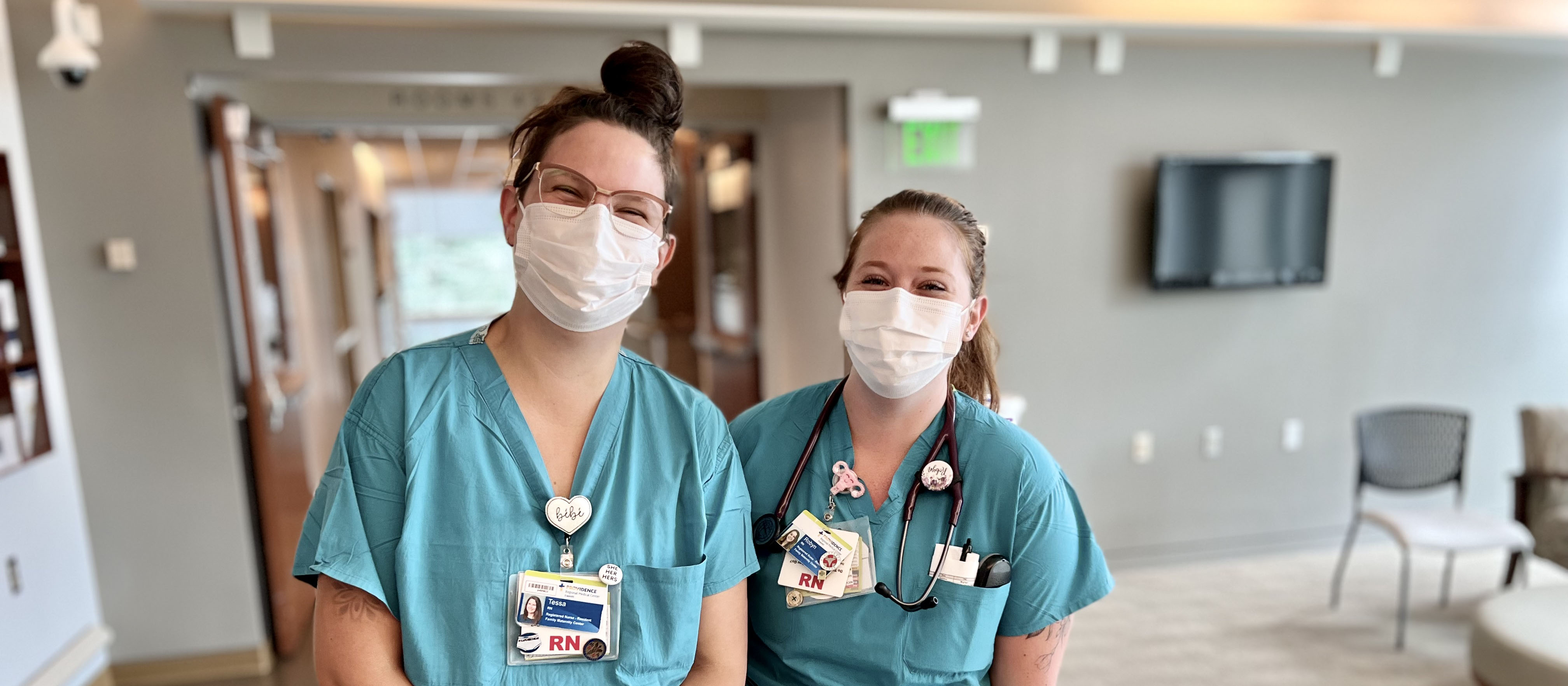 PROVIDENCE FAMILY OF ORGANIZATIONS
RN VIRTUAL HIRING EVENT - OCTOBER 5
Welcome
Virtual Hiring Event Will Begin in:
If you have not yet registered,
please click below to register now!
Please note this is NOT an application to a specific job. Click
here
to search current openings and complete an application.
Chat real-time with our friendly Talent Advisors, on Wednesday,
October 5 from 10 a.m. to 8 p.m. PDT
, to get questions answered about benefits, hours, locations and more before applying. Talent Advisors will pre-screen job seekers, and if qualified, move them along in the interview process. Additionally, immediate opportunities to interview and same-day job offers are possible. We can't wait to meet you!
Offering hiring bonuses on eligible positions up to $10,000.
Here, nurses are not simply valued—they're invaluable. Nurses thrive in our culture of connection where encouragement, mutual respect and understanding are the focus. We listen to your goals and aspirations and partner with you in achieving them, because we know that to inspire and retain the best nurses, we must support them. Learn why over 36K nurses choose to work at Providence by visiting our Nursing Institute page.
Our best-in-class benefits are uniquely designed to support you and your family in staying well, growing professionally and achieving financial security. We take care of you, so you can focus on delivering our mission of caring for everyone, especially the most vulnerable in our communities.
About Providence:
At Providence, our strength lies in Our Promise of "Know me, care for me, ease my way." Working at our family of organizations means that regardless of your role, we'll walk alongside you in your career, supporting you so you can support others. We provide best-in-class benefits and we foster an inclusive workplace where diversity is valued, and everyone is essential, heard and respected. Together, our 120,000 caregivers (all employees) serve in over 50 hospitals, over 1,000 clinics and a full range of health and social services across Alaska, California, Montana, New Mexico, Oregon, Texas and Washington. As a comprehensive health care organization, we are serving more people, advancing best practices and continuing our more than 100-year tradition of serving the poor and vulnerable.
The Providence family includes:
Providence across five western states (includes former Providence Health & Services and St. Joseph Health entities)
Covenant Health in West Texas and Eastern New Mexico
Facey Medical Foundation in Los Angeles, California
Kadlec in Southeast Washington
Pacific Medical Centers in Seattle, Washington
Swedish Health Services in Seattle, Washington
Heartfelt testimonials from our own caregivers about living the Providence Mission and core values