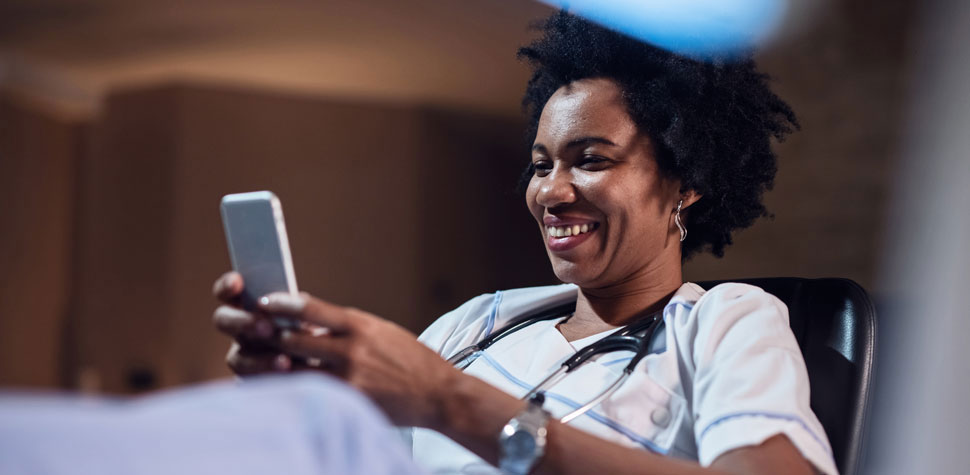 PROVIDENCE ALASKA
VIRTUAL HIRING EVENT APRIL 13
FOR NURSING, CLINICAL SUPPORT AND ANCILLARY SERVICES
MEET YOUR TALENT ADVISORS
This event was on 4/13/22 from 9am-6pm PT. To view our current open positions, please visit https://providence.jobs/.
We would love to chat with you! You are invited to join our virtual hiring event on Wednesday, April 13 from 8:30a-5:00p (Alaska Time).
Positions we are focusing on include opportunities in our Acute Care (hospital setting), Physician Enterprise Team & Home and Community Care Team. Roles include but are not limited to:
RNs
Nursing Support (CNA, Patient Care Techs)
Surgical Techs
Respiratory Therapy
Diagnostic Imaging
Therapy Services (Speech, Occupational and Physical Therapy)
Medical Assistants
LPNs
Chat real-time with talent advisors to get all questions answered about benefits, hours, locations and more before applying. Talent advisors will pre-screen job seekers and, if qualified, move them along in the interview process, cutting down our typical application-process time. Plus, immediate opportunities to interview and same-day job offers are possible.
We are offering up to $15,000 hiring bonuses depending on the role! In addition, we have fantastic low-cost benefits that start on day 1 of employment—no waiting period!
We're also offering relocation assistance—which includes a personalized relocation package and coach!
About Providence Alaska Medical Center:
Providence Health & Services Alaska is among nation's best employers for healthy lifestyles! The National Business Group on Health, a non-profit association of large U.S. employers, has honored Providence Alaska for its commitment and dedication to promoting a healthy workplace and encouraging our caregivers (employees) and families to support and maintain healthy lifestyles. Mountain-Pacific Quality Health has awarded Providence Alaska Medical Center with its Quality Achievement Award for high-quality care in the areas of heart attack, heart failure, pneumonia and surgical infection prevention. This is the highest honor awarded by Mountain-Pacific.
As the state's largest hospital, Providence Alaska Medical Center provides full-service, comprehensive care to all Alaskans, a role unmatched by any other in the state. Within our community, you will find top notch ski resorts, kayaking, and wildlife. Enjoying the outdoors is just one of many reasons to live in and explore Alaska!
About Providence Kodiak Island Medical Center:
Providence Kodiak Island Medical Center (PKIMC) provides comprehensive health care to residents and visitors of Kodiak Island. This critical care access hospital features 25 acute care beds, including four birthing suites, one OB triage room and 2 ICU beds. In addition, the Elder House, PKIMC's long term care facility, has 22 beds.
PKIMC provides an extensive array of inpatient and outpatient services, including emergency department, surgery, laboratory services, maternity, general medicine, physical therapy, occupational therapy, respiratory therapy, sleep studies, specialty clinics, diagnostic imaging services and pharmacy and is staffed by a mix of primary care physicians, surgeons and specialists who provide family practice, internal medicine, obstetrics, radiology and general practice.
About Providence Seward Medical Center:
Providence Seward Medical and Care Center is a 6-bed critical access hospital and 40-bed long term care facility providing quality health care to residents and visitors. Our team of physicians, nurses, and support staff deliver compassionate, quality care to all patients. We care for the patients ranging from infants to the elderly with services including, primary care, emergency, inpatient, swing bed, lab, radiology, therapies and nursing home care.
Located only 125 miles south of Anchorage on Resurrection Bay, Seward offers a small community feel and access to a multitude of world class outdoor activities such as kayaking, fishing and hiking.
About Providence Valdez Medical Center:
Providence Valdez Medical Center is an 11 bed Critical Access Hospital co-located with a licensed 10 bed Long Term Care facility. Our team of physicians, nurses, therapists, technicians, clinicians and support staff provide quality and compassionate inpatient and outpatient health care to patients and residents. Our state of the art facility, built in 2004, is able to provide a wide array services including acute, emergency, Labor and Delivery, Radiology, Ultrasound, CT Scan, DEXA scan, CLIA certified laboratory, Rehab services including Physical, Occupational and Speech Therapies.
About Providence Physician Enterprise:
St. Elias Specialty Hospital in Anchorage is owned by Providence Health System. The hospital has 59 beds, almost all private rooms. The facility features state of the art equipment to provide extended inpatient acute care for patients.
Providence Medical Group is a group of primary care, specialty care and hospital-based medical providers who serve Alaska in many locations. Our providers and staff strive to create a distinctive health care experience for each patient – one focused on trust, respect, communication and teamwork.
About Providence Transitional Care Center
Providence Transitional Care Center provides skilled care and rehabilitation services in friendly, comfortable surroundings. Care is provided by professional staff from a variety of medical disciplines, working together to develop individual plans of care to help each resident attain the best possible quality of life. While the care provided at Providence Transitional Care may be the same or similar to the care you receive at the hospital, our setting is considerably different. We offer resident-centered care in an environment that is as homelike as possible. We have a total of 52 beds with a good mix of acute stay residents versus Long Term Care. This unit is about stability and the work is fun and challenging. It has 12-18 Medicare beds.
About Providence Extended Care
Providence Extended Care provides long-term skilled nursing care and rehabilitation services in a setting that is truly a home. Imagine access to all the quality medical services of a typical nursing facility in the setting of a traditional home - with a hearth, a shared dining room and kitchen, courtyard/patio, free in-room cable TV, 96 private bedrooms and bathrooms. This fresh philosophy isn't just about architecture. In our homes, residents are more actively involved in all facets of life, including planning menus and activities, picking furnishings and decor, and controlling their own schedules. Even their direct caregivers offer a different kind of support, working in the home to build strong relationships while providing for elders' health needs and personal care. Resident who live in homes like Providence Extended Care experience a better quality of life and improved health. They also find more active participation by family members and better connections with direct care staff. Their lives - and hearts - are full.
About Providence Home Health
Providence Home Health is proud to be the oldest and largest home health in the state. We've built a reputation for high quality care and positive relationships with both our clients and their doctors. At Providence, it's our people who make the difference. In addition to our staff's knowledge, experience and professionalism, it's perhaps our friendly, caring manner you'll appreciate most. We love working with people - and it shows in the quality of care and attention you'll receive. Advantages of a career with Providence Home Health include:
working Monday through Friday regular business hours (with occasional on-call requirements) flexibility with your schedule in your day
working with a fantastic interdisciplinary team
excitement of nursing tasks ranging from wound care to education to catheter management and more

Some of your patients will be very short term (no two days are exactly the same!)
Some of your patients are longer term, and you build trust and rapport with them.

helping the members of our community successfully stay at home- where they want to be!

About Providence Horizon House

Providence Horizon House is for seniors no longer able to live alone comfortably or safely. We promote dignity and well-being by encouraging continued participation in the responsibilities and freedoms of life. Providence Horizon House team members encourage residents to be as independent as possible, by giving the opportunity to make individual choices, yet having assistance at hand, if needed. Apartment style living is offered for those who require assisted living needs and we also have two cottages for residents with Alzheimer's disease and other memory disorders. Our 375-square-foot studio apartments feature a kitchenette, private bath, and on-site library and hair salon activities while our specialized cottages feature both private, and semi-private rooms. It is our hope and vision that every elder feel as welcomed and comfortable as one would when they visit a friend. If we are able to change uncertainty into confidence, hopelessness into hope, and loneliness into the realization that you have a new circle of friends that support you, then our vision is fulfilled.

About Providence Hospice

At Providence Hospice, we provide services and support to help you and your family focus on quality of life when you have been diagnosed with a terminal illness. We are a community-based program that provides comfort care in the home with a team of compassionate professionals. We work with you and your family to identify your goals for your care. Most often, these include maintaining comfort and dignity while keeping you safe and secure at home. We know that a terminal illness affects everyone in the family, and we are here for your whole family. We offer practical support and guidance for everyday life as well as emotional support. We understand that sometimes what you need most is a gentle touch or a friendly ear, and we are always here to provide it.